My Practice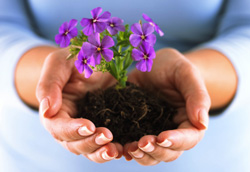 As an LPL Registered Principal and an Investment Advisor Representative of LPL Financial, Inc., a member on FINRA & SIPC, I offer a full range of investment and financial planning services. The client presents a challenge when meeting with me to develop a strategy that allows them ample time to plan for as well as address their ever-changing goals.
Building a relationship with the client incorporates the use of several key aspects, which may include, but are not limited to, integrity, financial experience, and other necessary professional opinions as needed.
My commitment is to assist you to the appropriate conclusions, and this occasionally requires the use of outside "Professional Specialists" to attain additional support information so that an appropriate recommendation can be completed for you.
As an Independent Advisor, I am able to work with you, "the client" to match your individual needs with the appropriate product(s) and/or service(s).
This philosophy enables us to use a "fee-only" process, a commission generated due to product selection, or any combination that can be tailored to an individual contract situation that best fits your personal style.
I like to offer my clients a menu of fee structures so that we may select the appropriate one for their objective.